Get to know more about HesabPay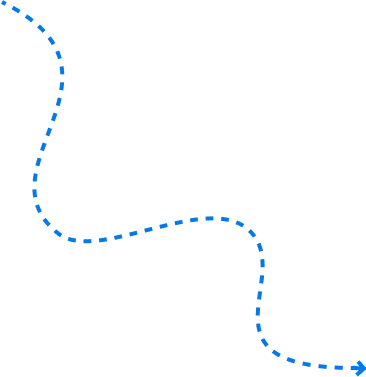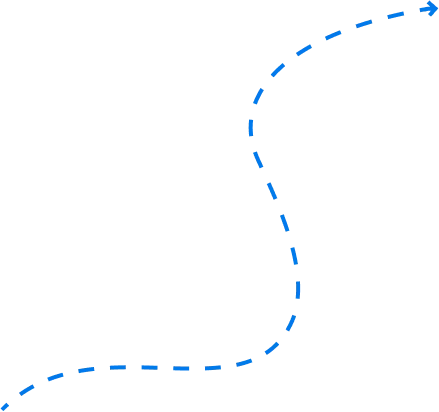 HesabPay is a mobile banking solution that facilitates a suite of multi-channel payments, including mobile payments, card payments, and online payments. HesabPay's users make payments through.
HesabPay enables businesses to accept cashless payments, securely. This helps businesses introduce efficiency and transparency into their revenue collection process. HesabPay's advanced features include the provision of API services that integrate with accounting and information systems to provide instant transaction reports on invoice payments. Additionally, through API services, HesabPay provides a recurring payment option to automate monthly bill payments. HesabPay's other features include instant fund transfers, bill payments, merchant payments, mobile top-up purchases, donations, and e-taxation, with additional features being launched on a rolling basis.
HesabPay guarantees secure, instant transactions.
HesabPay Payment Model
Following the Central Bank's recent announcement that all payments will need to be made digitally, HesabPay seeks to facilitate the payment process by offering an exclusive package of services.
Webinar:
A simple, easy-to-follow webinar was developed explaining the A-Z of the new payment process aimed at fee payers. Heavily compressed to facilitate sharing. Simple, beautiful graphics to allow for accessible understanding.
Khadim:
Onboard unbanked customers to e-wallets, e.g., MPaisa/My Money/Momo, allowing unbanked customers to make payments from within HesabPay.
m-POS Setup:
Integration of mobile Points of Sale (m-POS) will allow institutions to additionally receive card payments.
HesabPay + MIS:
API integration into the Management Information System (MIS), tracking all payments in real time, filtering all fee payers into paid, delayed, and defaulted payee groups Dedicated Software Development Team: Available 7 days a week to troubleshoot any issues.
HesabPay will commit to the lowest cost rate of all transactions, aiming to digitalize payments.
Why HesabPay?
HesabPay is the leading provider of digital payment services, offering a comprehensive set of services, including:
POS and m-POS (mobile Point of Sale) card reader payment solutions
Online and offline in-app payment options (via USSD)
API integration to MIS, enabling real-time access to the latest fee payment status of all customers (categorized as paid, delayed, or defaulted).
Merchant Privacy Policy
The scope of this privacy policy (the "Policy") is only Hesab Merchant (the website (https://hesab.com/) and our mobile application). Merchant privacy is one of the highest priorities for HesabPay and its parent company, Zinzir. We make every possible effort to make sure the information provided by users is not compromised.
The policy is a declaration from HesabMerchant to inform merchants about what information we collect about them and the secrecy and protection thereof; when and with whom we share their information; who might have access to their information; merchants' control over their information; and several other important issues.
Merchants must read and understand the entire policy. Not reading or understanding the policy does not release the merchants from liability. Merchants automatically accept and agree to the Policy when they sign up for or use our services, content, or features offered on our website and all other related sites and applications.
Information Collected
In order for the merchants to utilize our service, we require them to provide and/or we may obtain the following personal information:
Personal information is required for the initial registration to receive our services, such as the merchant's name, ID, photo, phone number, and email address.
Business information is required for the initial registration, such as store name, address, license copy, and ownership type.
If merchants allow, we will have access to their phonebook contacts, SMS, camera, and phone storage. Merchants can restrict this access at any time through phone settings.
Information about transactions, such as merchants? bank name, bank account, email address, credit/debit card number (or mPaisa account number), user's or beneficiary's name, phone number, bank account and/or credit/debit card information, and transaction history.
Information about the device, such as hardware and software details about the device users use while accessing our services, the merchant's internet portal (IP) address, Mac address, IMEI, phone model, browser type, and internet service provider (ISP),
HesabMerchant will obtain the geographical location information (GPS coordinates) of the merchants when surfing our website or app.
Sharing information with third parties
When a court of competent jurisdiction orders so.
If formally requested by any other government entity through a subpoena, court order, or any other legal procedure.
When complying with the law to prevent physical harm or financial loss, report and/or investigate suspicious or illegal activity(ies) and/or transaction(s).
In good faith when sharing merchant information is compulsory to comply with bank rules or other legal processes.
With our parent, sister, and/or subsidiary companies and/or other third parties that HesabMerchant partners with, in which case they will all be bound by the same privacy and confidentiality policies as HesabMerchant.
With third parties under contract with Hesab Merchant, all of these third parties will be bound by our privacy and confidentiality policies.
While receiving payments from others, sharing information is necessary to complete the transaction.
When merchants expressly consent and allow their information to be shared.
Merchants control of and access to their information
All merchants will have full control over and access to the information they provide. In the event there is a substantial change in the information merchants had previously provided (such as their physical address, email, or phone number, and/or any other information) or they no longer wish to use our services, they can modify, change, add, update, and remove their information accordingly by logging into their HesabMerchant account. In any case, merchants will be required to provide accurate information to properly utilize our services.
Security
HesabMerchant makes every possible effort to protect merchants' personal information. In order to protect merchants from fraud and misuse of their personal information, we have secured their data with the latest technologies, such as firewalls and data encryption, physical access controls to our data centers, and information access authorization controls. We use technical and administrative security measures to reduce the risks of loss, misuse, unauthorized access, and alteration thereof. Every transaction that comes in is fully encrypted by the HesabMerchant App.
Third Parties
All users shall be aware that when they receive payments from other parties, such as HesabPay users, HesabMerchant is not responsible for their actions, including the information protection practices thereof.
Changes to the Policy
HesabMerchant, in its sole discretion, may modify, amend, change, or nullify this privacy policy at any time. However, all merchants will be informed about any change in the policy, and a revised version of the policy will be posted on our website. In the event that the modification, amendment, or change is substantial, we will provide prior notice to all merchants through our notification system. Merchants' decision to continue to visit and make use of the application and our services after such changes have been made and communicated to them constitutes their formal acceptance of the new privacy policy.
We are always ready to help you