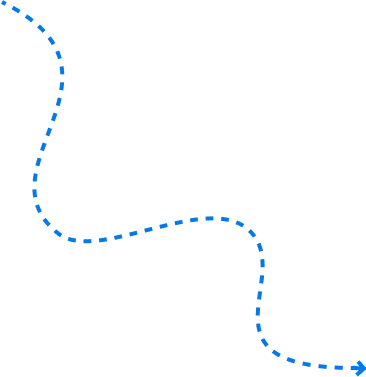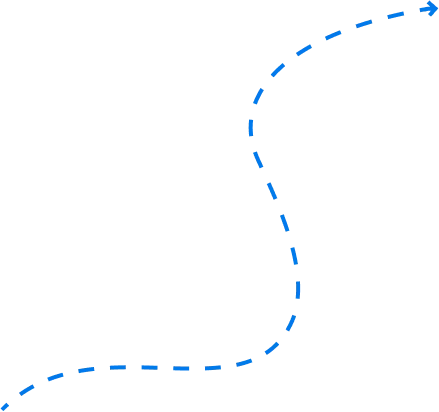 By using your phone number, you can create a HesabPay account instantly.
HesabPay accounts allow their users to perform the following activities:
· Send and receive money from users' bank accounts.
· Pay at any registered merchant store using payment cards.
· Withdraw money from any HesabPay-registered agent using cards.
· Disburse salaries to employees.
· Transfer funds to friends and family worldwide, whether via their HesabPay account, bank account, money account, or cash out agent.
Link or Unlink Payment Card
HesabPay allows its users to easily link their bank accounts through a step-by-step process, using their payment card and/or login credentials. Users are required to use accounts and cards with at least 30 days of remaining validity.
Similarly, although HesabPay lets its users unlink the payment methods through the link account settings option, the transaction history related to the account will remain in our internal systems for regulatory compliance.
Statements and Reports
All users have the right to download a statement through the app, and HesabPay will notify them on the app when a transaction is processed. HesabPay also allows its users to obtain a detailed breakdown of their activities in the activity section. Users may also contact their respective banks for specific bank statements. HesabPay does not charge for statements or reports.
Add Balance
HesabPay is a custodial wallet service that holds your funds at a 1:1 ratio in the banking system. HesabPay will absolutely never invest, spend, transfer, or use your funds at any time. Balances can be withdrawn at any time.
Acceptable Currencies
HesabPay accepts and processes payments in multiple currencies; however, it settles with its international providers in USD only.
Transfer Money
HesabPay users can transfer money to friends, family, employees, or vendors using the mobile application. Depending on the sending and receiving jurisdiction regulations as well as the payment channel to be used, there may be daily, weekly, or monthly transaction amount and/or transaction quantity limitations. Some providers also have a minimum amount for transfers. In the event a user, despite meeting all the requirements, is unable to transfer money due to a technical problem with the website or the app, HesabPay will be responsible for resolving the issue. However, if the problem is not related to the app or the website, they must contact their banks for more information.
Receiving Money
Users' linked payment accounts will be automatically credited when they receive a payment. They will also receive a notification in the app and be able to see the payment details. When a user receives a payment, but it does not show up on her or his account, she/he may contact the sending party for more details on the payment.
Payment Cancellation
Once a user makes a payment through HesabPay, there is no possibility of canceling or reversing the payment. Users must double check all the information, including the receiver's details and the amount of payment, before making any payment. HesabPay strongly recommends first sending a small test transaction to ensure receipt by the beneficiary before sending larger amounts.
Salary or Bulk Disbursements
Using the salary or bulk disbursement feature on HesabPay, users can disburse salaries to their employees or send bulk payments to beneficiaries. Users will be required to use the web browser version of HesabPay (rather than the mobile app) and add the required information that HesabPay requests thereabout in order to use the salary disbursement feature of their account. Users must double-check their accounts and all other information regarding the recipients before disbursing. Users will not be able to cancel or ask for a refund once a payment is made.
Merchant Payments
Users may use their HesabPay account to pay vendors or process business transactions. Payments to merchants are considered as regular fund transfers. Users can use the HesabPay app to scan the vendor's QR code (and then enter their PIN code to confirm payment) or present their payment card for the vendor to scan (and then provide their OTP sent to them via SMS text message to confirm payment).
HesabPay Mobile Point-of-Sale (mPOS)
All merchant users eligible for the Hesab MPOS program may receive an MPOS device, the software, and the necessary training to help them get started. Merchants can use the device to swipe payment cards from all eligible providers, including HesabPay, Visa, Mastercard, American Express, Discover, Union Pay, and more. Merchants receive the funds in their HesabPay account.
HesabPay's Rights
Termination
HesabPay, in its sole discretion, reserves the right to terminate, modify, and replace this user agreement and block access to the mobile application, website, and mPOS program for any reason and at any time upon notice to the users. Some of the reasons that will cause immediate termination are as follows:
· In the case of fraud or any illegal activity,
· any violation of the user agreement,
· When HesabPay learns that the phone number used for activating the account is not registered,
· order of a court of competent jurisdiction or any other authoritative government institution.
Limitation of Liability
HesabPay's liability is limited to the services we offer to users. HesabPay accepts no liability for encrypted data after it is sent directly to other providers, such as CVV.
By accepting these terms and conditions, users agree that they will not hold HesabPay liable for any loss or damages, including, but not limited to, loss of money, goodwill, reputation, profits, indirect damages, or any significant damages.
Intellectual Property
Zinzir Ltd. is the exclusive owner of both the website for HesabPay and the mobile phone app thereof and exclusively owns all the rights and privileges, including but not limited to the content of the website, text, graphics, links, logos, images, all other patents, copyrights, trademarks, trade secrets, service marks, and product and service names (the "intellectual property"). Subject to the terms and conditions outlined in this User Agreement, Zinzir Ltd. grants the users a non-transferable, non-sublicensable, and non-exclusive right and license only for the proper and authorized utilization of our services. All the users agree and promise not to
display, copy, or use in whatever manner the intellectual property of Zinzir Ltd. Users is only authorized to use the website and the app for the purposes outlined in these terms and conditions.
use any data extraction device or method for any unauthorized use of the services.
modify, copy, sell, distribute, rent, lease, loan, or generate/produce any work/output that is, in whole or in part, based on or is an extension of our website, app, or services in general.
change and/or remove any author, trademark, or any other data displayed on our website or mobile app, except for their own information legally uploaded to the website or the app while creating an account; or
violate HesabPay's or any third party's copyright, trademark, trade secret, patent, or other intellectual property or other rights.
Identity Authentication
HesabPay reserves the right to ask its users at any time and for any reason to authenticate their identity. The users will be asked to submit a government issued document (government ID and passport for individuals and business license for businesses) to authenticate their identity; failing to do so may lead to termination of this user agreement and closure of their accounts.
In the case of any potential fraud, embezzlement, or suspicious activity, HesabPay will refer the user to the jurisdiction's authorities for appropriate legal action.
All users are warned to be careful regarding account spoofing. If HesabPay requires any documents from the users, it will send such requests through an email or HesabPay notification system, and users may only submit the documents electronically through the HesabPay online portal.
Use of Information
Users may receive information such as account holder name, account number, bank name, and other types of information from HesabPay by entering the receiver's phone number. They must keep this information confidential and only use it in connection with HesabPay services.
Law
This agreement shall be governed by and interpreted according to the laws of the State of Delaware, United States.
Dispute Resolution
Both parties agree to resolve, in good faith, any dispute, disagreement, controversy, or difference arising out of the formation, performance, interpretation, nullification, termination, or invalidation of this agreement or related thereto in any manner whatsoever, without resorting to litigation, through negotiations.
In the event the negotiations do not succeed, the parties agree that any dispute, disagreement, controversy, or difference arising out of the formation, performance, interpretation, nullification, termination, or invalidation of this agreement or any issue related thereto, in any manner whatsoever, shall be settled by mediation in the State of Delaware, United States.