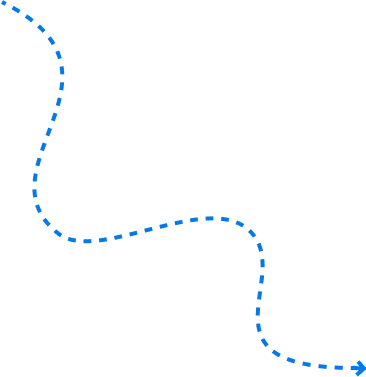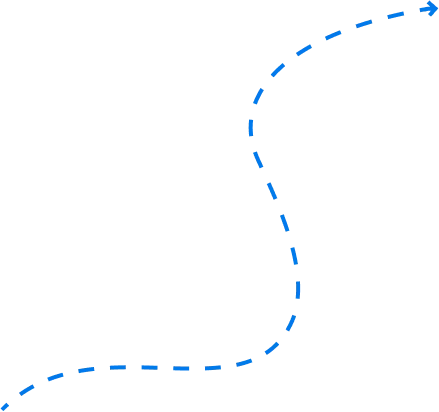 Scope
The scope of this privacy policy (the "Policy") is only HesabPay (the website "https://hesab.com/" and our mobile application are HesabPay). HesabPay is a mobile application developed by Zinzir Ltd. Users' privacy is one of the highest priorities for Zinzir Ltd. We make every possible effort to make sure the information provided by users is not compromised.
The policy is a declaration from Zinzir Ltd. to inform the users about what information we collect about them and the secrecy and protection thereof; when and with whom we share their information; who might have access to their information; users' control over their information; and several other important issues.
Users must read and understand the entire policy. Not reading or understanding the policy does not release the user from liability. Users automatically accept and agree to the policy when they sign up for or use our services, content, or features offered on our website and all other related sites and applications.
Information Collected
In order for the users to utilize our service, we require them to provide and/or we may obtain the following personal information:
· The only personal information required for the initial registration to receive our services is a valid phone number.
· If users allow it, we will have access to their phonebook contacts, SMS, camera, and phone storage. Users can restrict this access at any time through their phone's settings.
· Information about transactions such as users' bank name, bank account, credit/debit card number, receiver's or beneficiary's name, phone number, email address, bank account and/or credit/debit card information, and transaction history.
· Information about the user's business for tax clearance, such as business name, physical address, means of contact, monthly/quarterly/annual returns, Tax Identification Number (TIN), the list of employees, and personal information of the landlord if a tenant.
· Personal, business, or other types of information about the users is collected from and/or through other means, such as our parent company, subsidiaries, partners, and/or contractors.
· Information about the device, such as hardware and software details about the device users use while accessing our services, users' internet portal (IP) address, Mac address, IMEI, phone model, browser type, and internet service provider (ISP).
· HesabPay will obtain the geographical location information (GPS coordinates) of the users when using our website or app.
Purpose of collecting information
We collect users' information to:
· Give them access to our services.
· Give users a secure, smooth, efficient, and customized experience.
· Help them submit their taxes.
· Verify their identity.
· Protect their transactions.
· Pay their employees.
· Receive their salaries.
· Prevent fraud and other illegal transactions.
· Notify users of their transactions.
· Notify users of any held, failed, or invalidated transactions.
· Provide customer support.
· Give users proper account control.
· Help users troubleshoot problems with their accounts.
· We may combine your personal information with information we collect from other companies and use it to improve and personalize HesabPay's services and content.
· Communicate any updates or other forms of changes to the terms and conditions and/or the policy.
· Send users promotional newsletters and other updates through in-app notifications and email notifications.
Sharing information with third parties
Zinzir Ltd. is very conscious of protecting users' information against third parties. We absolutely do not sell, rent, gift, share, or transfer users' information to any third party for their marketing or any other purpose. However, we may share users' information:
When a court of competent jurisdiction orders so.
If formally requested by any other government entity through a subpoena, court order, or any other legal procedure.
When complying with the law to prevent physical harm, financial loss, report and/or investigate suspicious or illegal activity(ies) and/or transaction(s).
In good faith when sharing users' information is compulsory to comply with bank rules or other legal processes.
With our parent, sister, and/or subsidiary companies that HesabPay partners with, in which case they will all be bound by the same privacy and confidentiality policies as HesabPay.
With third parties under contract with HesabPay, all of these third parties will be bound by our privacy and confidentiality policies.
While transacting with others, sharing information is necessary to complete the transaction, particularly as required to comply with the international regulations for Know Your Customer, Know Your Transaction," and/or Travel Rule.
When users expressly consent and allow their information to be shared.
Users' control of and access to their information
All users will have full control over and access to the information they provide. In the event there is a substantial change in the information users had previously provided (such as their physical address, email, or phone number, and/or any other information) or they no longer wish to use our services, they can modify, change, add, update, and remove their information accordingly by logging into their HesabPay accounts. In any case, users will be required to provide accurate information to properly utilize our services.
Security
HesabPay makes every possible effort to protect users' personal information. In order to protect users from fraud and misuse of their personal information, we have secured their data with the latest technologies, such as firewalls and data encryption, physical access controls to our data centers, and information access authorization controls. We are PCI-DSS certified. We use technical and administrative security measures to reduce the risks of loss, misuse, unauthorized access, and alteration thereof. Every transaction that comes in or goes out is fully encrypted by HesabPay.
Third Parties
All users shall be aware that when they make transactions with other parties, such as merchants, sellers, and/or other users, HesabPay is not responsible for their actions, including the information protection practices thereof.
Import Contacts
Users will be able to import contacts from their phonebook. The system will automatically identify all the phone numbers that are used for HesabPay accounts and will make the transfer much easier for the users.
Changes to the Policy
HesabPay, in its sole discretion, may modify, amend, change, or nullify this privacy policy at any time. However, all users will be informed about any change in the policy, and a revised version of the policy will be posted on our website. In the event that the modification, amendment, or change is substantial, we will provide prior notice to all users through our notification system. Users' decision to continue to visit and make use of the application and our services after such changes have been made and communicated to them constitutes their formal acceptance of the new Privacy Policy.